Battle Planet - Judgement Day

by Threaks
About the game: Battle Planet - Judgement Day
Battle Planet – Judgement Day is a rogue-lite SciFi arcade shooter with adrenaline-charged, non-stop action. Play on beautiful procedurally generated micro-planets. Fleeing a crashed prisoner transport ship, you'll fight for your freedom against the police, military robots and frightening boss-creatures lurking for you in the dark corners of space.

Three character classes, awesome perks and a wide variety of perma-upgrades will make you want to dive into hell again and again to change your destiny.
About the company: Threaks
THREAKS is an award winning game studio from Hamburg, Germany founded in 2009.
We work on games that we love for pc, consoles and mobile as well as AR & VR.
Our diverse portfolio is based in one common core: exceptional quality in tech and art.
We always try to push the boundaries of what's possible
with great focus on juicy player feedback, stunning looks and a feeling for the most immersive player experience.
Logos
Company Logos

Publisher Logos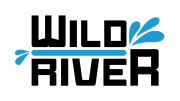 Game Logos