Monkey Strike (Collectible Card Game)

by Tiny Crocodile Studios
Press Contact
Contact Name: Johanna Janiszewski
E-Mail: johannajaniszewski@tinycrocodilestudios.de

About the game: Monkey Strike (Collectible Card Game)
"Monkey Strike" is a collectible card game with crazy pirate monkeys. You play as one of several pirate captains with unique abilities, equip your ship with crews and cannons and sink your opponent!

The player, who destroys the ship of their rival first wins the game!

Assemble your deck from a broad variety of cards. Duel in the beautiful coco caribbean in 3D! Equip your ship, boost your crew with inspirational speeches and attack your opponent.
About the company: Tiny Crocodile Studios
We are a small indie developer based in Berlin. We develop joyful interactive software. Our debut, the geometry puzzle game "Monkey Swag" won the DCP for best kid's game in 2018.
Logos
Company Logos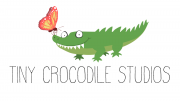 Game Logos