Press Contact
Contact Name: Alexandra Palme
E-Mail: ap@mixtvision.de
Developer PressKit: http://presskits.mixtvision.games
About the game: Minute of Islands
Minute of Islands is a transformational journey in a faltering world: Explore a strange and wonderful archipelago in this classic comic-style adventure. Guide young mechanic Mo on a journey to find the strength to let go in a world about to collapse. The powerful Omni Switch at your disposal may not be enough to fix all that is broken...

About the company: Studio Fizbin
Studio Fizbin is an Independent Games Studio located in Ludwigsburg and Berlin, Germany. Sebastian Mittag, Alexander Pieper and Mareike Ottrand founded Studio Fizbin in spring 2011. They strongly focus on story-based games and interactive apps with exciting, original and unique characters, worlds and tales.
In addition to own games projects, Studio Fizbin designs and develops complete interactive games and apps for clients.
Logos
Company Logos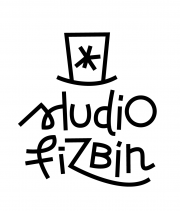 Publisher Logos

Game Logos