Press Contact
Contact Name: Application Systems Heidelberg Software GmbH
E-Mail: press@ashgames.com
Link to request keys: https://www.application-systems.co.uk/press/sheet.php?p=LUNA_The_Shadow_Dust#preview
Developer PressKit: https://www.application-systems.co.uk/press/sheet.php?p=LUNA_The_Shadow_Dust
About the game: LUNA The Shadow Dust
LUNA The Shadow Dust is a fully hand-animated Point&Click puzzle adventure, brought to life through wordless storytelling, beautiful cinematics and a breathtaking original soundtrack. Inspired by the adventure games of old, LUNA The Shadow Dust is a moving tale of two playable companions drawn together in a hand-animated puzzle adventure, featuring a breathtaking original soundtrack and beautiful 2D cinematics.
About the company: Lantern Studio
Founded in 2015, Lantern Studio is a small creative indie game design team of four: Beidi Guo (Art Director), Fox (Project Manager), Wang Guan (Programmer) and Wang Qian (Music Composer).
LUNA -The Shadow Dust is our first game.
Logos
Company Logos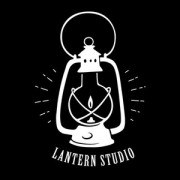 Publisher Logos
Game Logos