Press Contact
Contact Name: Luis Diaz Peralta
E-Mail: ludipe@alpixelgames.com
Link to request keys: http://www.alpixelgames.com/press/
Developer PressKit: http://www.alpixelgames.com/press/
About the game: A Place for the Unwilling
You only have 21 days until this living city dies. The clock is ticking. You can't be everywhere at once. Decide what to explore, who to meet and see every decision shape the curious stories and terrible secrets of this branching narrative game.

Speak to everyone from eerie politicians to chain-smoking child anarchists. Work as a trader, socialise, explore the town freely, and play a role in the city's hierarchy.

The city is hungry. It will devour us all. Dream with caution.
About the company: AlPixel Games
AlPixel Games is a small indie studio located in Madrid. Makers of Missing Translation, an award-winning puzzle game, A Place for the Unwilling and several smaller projects.
Logos
Company Logos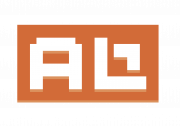 Game Logos