Press Contact
Contact Name: Juda-Ben Gordier
E-Mail: juda@pajamallama.be
Developer PressKit: http://pajamallama.be/press/sheet.php?p=flotsam
About the game: Flotsam
The floating garbage town survival game!
Scavenge what precious garbage you can from the ocean's surface and grow your city while doing your best to survive in this colorful post-apocalyptic world.
About the company: Pajama Llama Games
Pajama Llama Games is an indie studio currently working on Flotsam, a townbuilder set in a flooded world.
Logos
Company Logos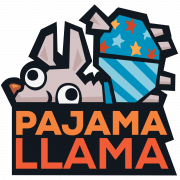 Publisher Logos
Game Logos