Press Contact
Contact Name: Application Systems Heidelberg Software GmbH
E-Mail: press@ashgames.com
Link to request keys: press@ashgames.com

About the game: Growbot
Growbot is a 2D point&click adventure about a robot saving her home from a dark crystalline force. Set upon a beautiful biopunk space station, you play as Nara, a growbot in training to become a captain. When your station home is attacked by rapidly growing crystals, it's down to you to save it.
About the company: Wabisabi Games
Wabisabi Play was founded in 2018 by Lisa Evans, with the support of the UK Games Fund. Lisa has worked as a professional illustrator for over a decade. She began developing Growbot as a way of bringing her worlds and characters to life.
Logos
Company Logos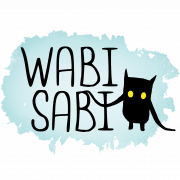 Publisher Logos
Game Logos