Press Contact
Contact Name: Boel Bermann
E-Mail: boel@rawfury.com
Link to request keys: https://app.arsenal.gg/campaign/id/5cf6df1ed92cc20001043e2d
Developer PressKit: https://www.dropbox.com/sh/lr0tkdu97n85cue/AABJ0BTZVXcKbpKQFTzi_F4ma/RELEASED%20GAMES/Kingdom%20Two%20Crowns?dl=0&subfolder_nav_tracking=1
About the game: Kingdom Two Crowns
Kingdom is a side-scrolling micro strategy game with a minimalist feel wrapped in a beautiful, modern pixel art aesthetic. Play the role of a monarch atop their horse and enter a procedurally generated realm where you recruit loyal subjects, build your kingdom and protect it from the greedy creatures looking to steal your coins and crown, and explore the nearby, mysterious forests to discover artifacts to aid your kingdom. Kingdom Two Crowns is the latest entry in the series.
About the company: Coatsink
Raw Fury is a boutique indie publisher. We don't care about genres or mechanics. We care about experiences and emotions. We want to help developers make magic.
Logos
Company Logos

Publisher Logos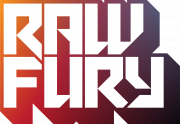 Game Logos