Press Contact
Contact Name: David Martinez
E-Mail: david@rawfury.com
Link to request keys: david@rawfury.com
Developer PressKit: https://www.dropbox.com/sh/lr0tkdu97n85cue/AAAwUUcuZi76LEhlFF8--OUMa/UPCOMING%20GAMES/Star%20Renegades?dl=0&subfolder_nav_tracking=1
About the game: Star Renegades
From the makers of Halcyon 6 comes a challenging tactical rogue-lite RPG set in an endless interplanetary rebellion against an evil authoritarian empire. Lead a ragtag squad of rebels in their desperate fight against overwhelming odds and an evolving adversary.
About the company: Massive Damage Inc.
Founded by mobile app pioneers Ken Seto and Garry Seto, Massive Damage is focused on building unique and compelling video game experiences for all platforms. Their first game, Please Stay Calm, was one of the most successful location-based massively multiplayer games on iOS.
Logos
Company Logos
Publisher Logos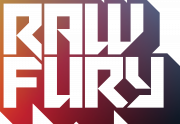 Game Logos