Press Contact
Contact Name: Hans von Knut Skovfoged
E-Mail: hansvonknut@portaplay.dk
Link to request keys: hansvonknut@portaplay.dk
Developer PressKit: http://portaplay.dk/press
About the game: Broken Lines
Eight misfit soldiers stranded behind enemy lines in unknown territory.
Surrounded by a ominous fog, hunted by masked troops.
Broken Lines is a Story-driven WeGo turn-based tactics, told by eight soldiers. Can they survive the challenges on their path to freedom? More importantly, can they survive each other?

About the company: PortaPlay
PortaPlay combines existing game-genres to create new and unique hybrids. We focus on games with challenging gameplay and serious storytelling, grounded in history or reality.
Logos
Company Logos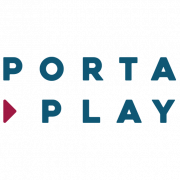 Publisher Logos

Game Logos