Press Contact
Contact Name: Annika Rüegsegger
E-Mail: contact@maniax-games.com
Developer PressKit: https://maniax-games.com/press/sheet.php?p=retimed
About the game: Retimed
RETIMED is a local and online multiplayer arena shooter for 2-4 players with SLOWMOTION. When a player is in danger, time slows down and a time bubble is created around the player. Now there is enough time to react and try to dodge the deadly projectiles. These time bubbles generate exciting alternations between fast-paced movement and tension-filled slowmotion moments.



About the company: Annika Rüegsegger, Max Striebel, Claudio Beck
The main inspiration for Retimed is the slow-mo feel from the movie Matrix. While still in university Max Striebel and Annika Rüegsegger decided to try and come up with a way to translate this feeling into a video game. After trying out all kinds of different movement styles and slow-mo mechanics, they figured out an interesting mix between slow-motion and fast paced gameplay. The two students were confident and decided to turn the prototype into a full game. As a result they founded their indie game studio, Team Maniax. In January 2018 Claudio Beck joined the team as a composer and sound designer.
Logos
Company Logos
Publisher Logos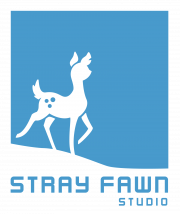 Game Logos