Press Contact
Contact Name: Stéphanie BEAUDOIN
E-Mail: stephanie@dearvillagers.com
Developer PressKit: https://dearvillagers.com/wp-content/uploads/2019/08/Presskit-EdgeOfEternity.zip
About the game: Edge of Eternity
In a world torn asunder, the people of Heryon wage a desperate war against a mysterious invader, the Archelites. As this conflict against magic and technology grows to cataclysmic proportions, a new threat emerges from the battlefield.
The Corrosion: the Archelites' most cruel weapon, a terrible sickness that poisons the body, twists the limbs and warps people into horrible, misshapen abominations.
A forlorn soldier in this godforsaken war, Daryon is ready to make the ultimate sacrifice for his country... until the day he receives a letter from his sister. Their mother has contracted the fateful disease, and they need him to find a cure.
On that day, Daryon will have to make a choice that will change his life – and the fate of his world – forever.
About the company: Midgar Studio
Midgar Studio is an independent game development studio based on Nimes, France since 2008.
We are specialized in consoles and PC hardcore games, we are also doing work for hire for a wide range of companies, our skills goes from console ports to 3D art and specialized programming.
We are actually working on Edge Of Eternity, Hover and some very cool projects of our clients!

Logos
Company Logos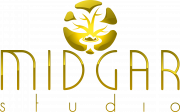 Publisher Logos

Game Logos