Press Contact
Contact Name: Daniele Falcone
E-Mail: dfalcone@vlgpublishing.com; keith@renaissancepr.biz
Link to request keys: https://drive.google.com/file/d/114V_Z67mhjO7iQChSbrwVErQ7rusVCks/view?usp=sharing
Developer PressKit: https://drive.google.com/drive/folders/1HUW7vXwAIEcivZT0zR9eZXXETBB_Sz0E?usp=sharing
About the game: Dry Drowning
Dry Drowning is a psychological investigative visual novel set in a grim yet futuristic dystopian city. Following the story of Mordred Foley, an unscrupulous private detective haunted by his dark past, the player will look into a series of macabre serial killings inspired by Greek mythology. Dry Drowning challenges the player to find the truth, going through ambiguous characters, riddles, clues, heavy moral dilemmas, and unexpected events, while telling an extremely compelling and mature story.
About the company: Studio V
VLG is a brand new publisher set up with the goal of working with games that tell strong stories and cast an eye on culture, as well as bringing truly memorable entertainment across all platforms.
Logos
Company Logos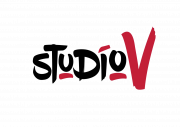 Publisher Logos
Game Logos