Press Contact
Contact Name: Robin Ras
E-Mail: info@rustylake.com
Link to request keys: info@rustylake.com
Developer PressKit: http://www.rustylake.com/press/
About the game: The White Door
Robert Hill wakes up in a Mental Health facility and suffers from severe memory loss. Follow the strict daily routine of the facility and help him to recollect his memories by exploring his dreams. The White Door is a point-and-click adventure by Rusty Lake that uses a split-screen for interaction with the environment and protagonist.
About the company: Rusty Lake, Second Maze
Rusty Lake is a 2-man team indie game studio based in Amsterdam. Since spring 2015 we have developed 13 surrealistic adventure games that take place in the Rusty Lake universe.

Logos
Company Logos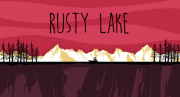 Publisher Logos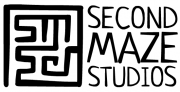 Game Logos