Press Contact
Contact Name: Florian Emmerich
E-Mail: florian.emmerich@handy-games.com
Developer PressKit: https://media.handy-games.com/Battle_Chasers_Nightwar/
About the game: Battle Chasers: Nightwar - Mobile Edition
The Grey Line. An impenetrable wall of mist hovering over the West Waters, stretching endless from north to south, and towering from ocean crest to dark sky above.

Nothing has ever come from, or survived entering, the historic monolith. The great hero Aramus felt a calling from the Grey Line and crossed, despite the dangers. And like countless warriors, vagabonds, fugitives and fortune seekers before him, never returned. Now, his daughter Gully and her unlikely band of adventurers venture into the mist to uncover her father's mission.

Battle Chasers: Nightwar is an RPG inspired by the classic console greats, featuring deep dungeon diving, turn-based combat presented in a classic JRPG format, and a rich story driven by exploration of the world. Experience turn-based combat with a unique overcharge mana system and incredible Battle Bursts. Explore beautiful, randomly-generated dungeons and an overworld peppered with rare bosses and randomly appearing friends and foes. Build your adventuring party by choosing three of six available heroes from the classic Battle Chasers comic series, each with unique abilities, perks, items and dungeon skills.
About the company: Airship Syndicate
HandyGames™ is a THQ Nordic family member and operates as an international publisher for small and mid-sized projects and developers for a worldwide audience.
Logos
Company Logos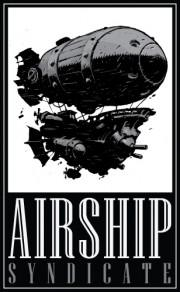 Publisher Logos
Game Logos