Press Contact
Contact Name: Marcus Bäumer
E-Mail: marcus@backwoods-entertainment.com
Link to request keys: marcus@backwoods-entertainment.com
Developer PressKit: http://presskit.unforeseen-incidents.com/
About the game: Unforeseen Incidents
When small-town handyman Harper Pendrell meets a dying woman in the street, he unwittingly stumbles into a diabolical conspiracy – a mystery only he can solve. An unknown disease is spreading across the country, and between them a scientist, a reporter and a reclusive artist hold the key to stopping it.
A perilous journey awaits, and every step brings Harper closer to a cabal of dangerous fanatics. Before he knows it, he finds himself in a fight for the future of humankind armed only with his trusty multi-tool. Can Harper find the courage to expose the truth and prevent an epidemic, even if it means succumbing to contagion himself?
Unforeseen Incidents is a classic interactive mystery set in a beautifully hand-painted world. Join Harper and experience a challenging investigation, smart dialog and a rich cast of characters in this thrilling new adventure game from Backwoods Entertainment and Application Systems Heidelberg.
About the company: Backwoods Entertainment
Backwoods Entertainment is a small indie game development team from Germany. Backwoods creates artistic media products and puts its focus on aesthetically pleasing, immersive storytelling games. The classic style point & click mystery adventure Unforeseen Incidents is their first, big project.
Backwoods was founded in 2015 by Marcus Bäumer (Game Designer, Writer, Programmer, Media Psychologist), Matthias Nikutta (2D/3D Artist, Illsutrator, Modeller), and Tristan Berger (Musician, Sound Designer, Programmer). They all come from the same small town in the northeastern Ruhr area, Germany and have a deep passion for video games and great stories. They endeavor combining both in their future interactive multimedia projects.
Logos
Company Logos
Publisher Logos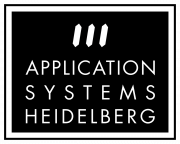 Game Logos