Press Contact
Contact Name: Ken Seto
E-Mail: ken@massdmg.com

About the game: Star Renegades
Star Renegades is a tactical squad-based rogue-lite RPG set in an endless interplanetary rebellion against an evil authoritarian empire. Fusing a reactive, tactical turn-based battle system that emphasizes interrupts and counters, with a procedurally generated and emergent mission-based campaign and an intelligent Adversary system with enemy officers that evolve and move up in the ranks, every playthrough is unique, challenging, and never the same.
Features
Outwit your foes with interrupts, counters, and combos in our fast-paced Reactive Time Battle System
Survive the relentless onslaught of an Intelligent Adversary system that generates unique enemies and bosses that evolve as you play
Unlock hundreds of alternate characters as your surviving squad members form bonds and create progeny
Battle your way into the heart of the Empire as our Rebellion Engine creates a unique experience with each playthrough via emergent gameplay and events, procedurally generated missions, shifting priorities, evolving enemies, and tons of equipment/upgrades for your squad
About the company: Massive Damage, Inc.
Founded by mobile app pioneers Ken Seto and Garry Seto, Massive Damage is focused on building unique and compelling video game experiences for all platforms. In the spring of 2015, Massive Damage ran very successful Kickstarter campaign for their upcoming game, Halcyon 6: Starbase Commander, raising $187K on a modest $40K funding goal. They unleashed Halcyon 6: Starbase Commander on STEAM in Sept, 2016. They are currently working on Star Renegades for an early 2019 release.
Logos
Company Logos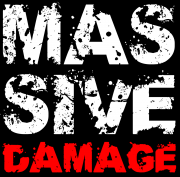 Publisher Logos
Game Logos