Press Contact
Contact Name: Brecht Lecluyse
E-Mail: info@glowfishinteractive.com
Developer PressKit: http://glowfishinteractive.com/press/sheet.php?p=Trifox
About the game: Trifox
Trifox is a top-down twin stick action adventure game set in a unique and colorful world inspired by classic platform games.
In Trifox you play as a multi talented fox on a quest to restore and return peace to his recently invaded and plundered home.
Mix and match between three different and unique play styles, fight your way through swarms of enemies, engage in thrilling boss fights and overcome exciting environmental challenges as you discover that there is more to your quest than meets the eye…
Trifox offers an unique combination of gameplay and playstyles set in full 360° 3D environments with a setting that breaks away from traditional twin-stick games .
About the company: Glowfish Interactive
Glowfish Interactive is a Belgium based independent game development studio currently working on their first title called Trifox using a fully original IP. We aim to create high quality games and interactive 3D experiences for both young and old, and push the boundaries of the quality that can be expected from a small development team. But most importantly we want to make fun and amazing experiences for everyone to enjoy.
Logos
Company Logos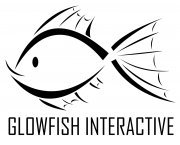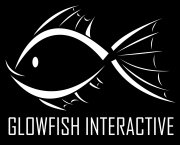 glowfish-logo-1500x1200-blackonwhite-vectoronly.ai glowfish-logo-1500x1200-white-vectoronly.ai glowfish-logo-1500x1200-black-vectoronly.ai glowfish-logo-1500x1200-whiteonblack-vectoronly.ai
Game Logos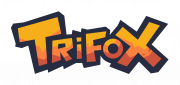 trifoxtextlogo-2018-07-23-vectoronly_1.eps trifoxtextlogo-2018-07-23-vectoronly.ai