Press Contact
Contact Name: Michael Schade
E-Mail: press@rockfishgames.com
Link to request keys: https://www.terminals.io/product/?pid=216
Developer PressKit: http://bit.ly/RFG_PRESS
About the game: EVERSPACE
EVERSPACE™ is an action-focused single-player space shooter, combining roguelike elements with top-notch visuals and a captivating story. It takes you on a challenging journey through an ever-changing, beautifully crafted universe full of surprises. Your skills, experience, and talent for improvisation will be tested continuously as you piece together the puzzle of your existence through encounters with interesting characters, each having their own unique part of the story to tell.
About the company: ROCKFISH Games GmbH
ROCKFISH Games is an independent games studio based in Hamburg, Germany which specializes in high-quality 3D video games for PC and console, based on Unreal Engine 4. It was founded by mobile games veterans Michael Schade and Christian Lohr, who have been joint entrepreneurs in the 3D graphics space for over 25 years. As founders and managers of Fishlabs Entertainment, they spearheaded 3D mobile gaming for almost a decade before they took on a new adventure with ROCKFISH Games. Meanwhile, the team consists of 13 full-time employees, mostly coming from the dev team of the wildly popular original Galaxy on Fire mobile games series.
Logos
Company Logos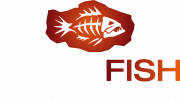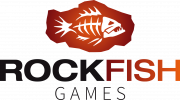 rockfish-logo-rgb-schwarz.pdf rockfish-logo-cmyk-weiss.pdf rockfish-logo-cmyk-semi-bold-white.pdf rockfish-logo-cmyk-schwarz.pdf rockfish-logo-cmyk-style.pdf rockfish-logo-rgb-weiss.pdf rockfish-logo-white-bold-300dpi-w.pdf
Game Logos