Press Contact
Contact Name: Frank Meijer
E-Mail: frank@utomik.com
Developer PressKit: http://www.contact-sales.co.uk/press/projects/tracks/
About the game: Tracks - The Train Set Game
Build the train sets of your childhood dreams with an easy-to-use editor. Just indicate where you want to build and Tracks does all the hard work for you, effortlessly mapping out turns, junctions and crossings under your command. Add houses, trees, planes, helicopters, fairy lights, pumpkins and much more to create your own little villages and towns.
About the company: Whoop Group
Utomik offers an easy way to play and discover your next favorite games. Get instant access to a varied collection of AAA classics, retro, indie, and family-friendly titles. With our smart download tech you get into games up to 10 times faster than normal.
Logos
Company Logos

Publisher Logos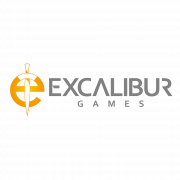 Game Logos