Press Contact
Contact Name: Michael Chochlov
E-Mail: contact@mysticgg.com
Developer PressKit: http://presskit.velocityrage.com/index.php
About the game: Velocity Rage: Tactical Combat Racing
Velocity Rage is where action-packed combat racing meets CCG, a unique combination of the two where your "Deck" is the car and the "Cards" are your weapons. In this new take on a classic genre, you will face real-time tactical decisions while competing with other racers for new weapons, rewards, and prestige in beautiful postmodern racing environments. The game is playable in single, local split-screen, and online modes.

About the company: MysticGG
MysticGG is a fresh Israel-based gaming studio. Founded in 2017 by a team of two experienced game developers, Yotam Harris and Michael Chochlov. Both share more than a 10-year proven record in the gaming industry, developing, managing and later leading the development department in successful Israeli gaming companies.
Logos
Company Logos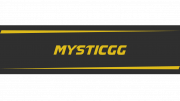 Game Logos