Press Contact
Contact Name: Sophie
E-Mail: sophie@modernwolf.net
Developer PressKit: https://drive.google.com/uc?export=download&id=15BZZp4Pv8BLN1oJWUsodxAqZmY4MyC7w
About the game: ZERO Sievert
ZERO Sievert is a tense top-down extraction shooter that challenges you to scavenge a procedurally-generated wasteland, loot gear, and explore what's left of a devastated world. When the odds are stacked against you, you'll need to do more than just survive...
About the company: CABO Studio
CABO Studio was founded by Luca Carbonera in Italy in 2020. Currently working on his first title, ZERO Sievert, with the goal of making a PvE top-down shooter that combines tight and tense gameplay with environments and atmospheres to match.
Logos
Company Logos

Publisher Logos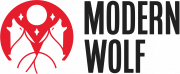 Game Logos