Press Contact
Contact Name: Jonas Fisch
E-Mail: jonas@prim-game.com
Developer PressKit: https://prim-game.presskite.com/
About the game: PRIM
Play as Death's teenage daughter in a creepy-but-cute hand-drawn 2D point-and-click adventure game. Switch between the Realm of the Dead and the Land of the Living, solve spooky puzzles and meet quirky characters. Experience a story about family, loss and friendship, told humorously, but with an emotional core. Can you help Prim find her place in the underworld?
About the company: Common Colors
Common Colors from Langen (Hessen) was founded in 2020 by CEO Jonas Fisch.
After making several short adventure games, PRIM is their first full-length title.
Logos
Company Logos
Publisher Logos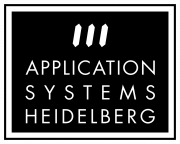 Game Logos