Press Contact
Contact Name: Veronica Stodolnik
E-Mail: veronica@stridepr.com
Link to request keys: veronica@stridepr.com
Developer PressKit: https://docs.google.com/document/d/1oEHb4vJq_L4RVHhaD2w6vcOFcWfrEyuRzC1qgb1-IVw/edit?usp=sharing
About the game: Demonschool
Demonschool is a new-style tactics RPG where motion equals action. Defeat big weirdos in between the human and demon worlds as Faye and her misfit companions, while navigating university life on a mysterious island.
About the company: Necrosoft Games
Necrosoft Games is an Oakland, California-based game developer with members all over the world. Founded by Game Developer Magazine and Gamasutra alum Brandon Sheffield after he left journalism, the studio now numbers six strong after developing a string of cult indie gems like Gunhouse, Oh, Deer!, and the Hyper Gunsport.
Logos
Company Logos

Publisher Logos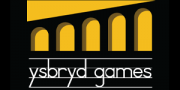 Game Logos