Press Contact
Contact Name: Bailey Izumita | Kyle Hovanec
E-Mail: bailey@stridepr.com | kyle.hovanec@stridepr.com
Developer PressKit: https://gogotowngame.com/presskit
About the game: Go-Go Town!
Plan, Build...Prosper? As mayor, it's up to you to breathe life back into this rundown town. Construct shops, hire staff, automate deliveries with couriers, and attract tourists to town, all while managing infrastructure and avoiding catastrophes! Who said being mayor was going to be easy…
About the company: Prideful Sloth
Prideful Sloth is an Australian studio who take a micro-AAA approach to high quality game development, crafting games that capture players attention with artistic excellence, charm and whimsy.

Prideful Sloth's previous titles include Yonder: The Cloud Catcher Chronicles and Grow: Song of the Evertree.
Logos
Company Logos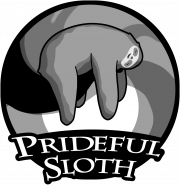 Game Logos