Press Contact
Contact Name: Freyja Melhorn
E-Mail: freyja.melhorn@bxdxo.com
Developer PressKit: www.pioneersofpagonia.com/press.html
About the game: Pioneers of Pagonia
The city builder Pioneers of Pagonia is all about exploration, discovery, and reuniting the fantastical islands of Pagonia. Build over 40 different buildings, use more than 70 different types of goods, manage widely branched production chains, and get creative in establishing your economy.
About the company: Envision Entertainment
Envision Entertainment is a game studio in Ingelheim, Germany, led by veteran leadership with proven expertise in strategy and city builder games like The Settlers I + III, BattleForge and SpellForce.
Logos
Company Logos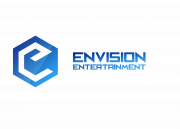 Game Logos