Press Contact
Contact Name: Marcel Zurawka
E-Mail: marcel@irox-games.com
Developer PressKit: https://drive.google.com/open?id=1alMwY-GMqAX7gRXFotRyE33VJRFnPVSE&usp=drive_fs
About the game: EcoGnomix
EcoGnomix is a quirky roguelite strategy and city building game. Rebuild a magnificient floating city, by gathering resources on expeditions with a team of gnomes. Combine upgrades strategically to help your gnomes survive an unlimited supply of mystical islands with unique flora and fauna.

Be aware, the trailer is outdated. We have a new one which we will present soon!
About the company: Irox Games
Irox Games is a small indie developer from Munich, Germany.
Logos
Company Logos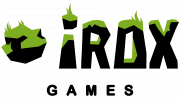 Game Logos