Press Contact
Contact Name: Robin Ras
E-Mail: robin@rustylake.com
Link to request keys: info@rustylake.com
Developer PressKit: https://press.rustylake.com/sheet.php?p=Underground%20Blossom
About the game: Underground Blossom
Descend into the Rusty Lake Underground and travel through the life and memories of Laura Vanderboom!

Travel from station to station, each metro stop symbolising a piece of Laura's past and future. Solve various puzzles, find the correct metro to board and uncover one of Laura's timelines, while simultaneously helping her make sense of her life and escape the corruption of her mind!

Underground Blossom is a new point-and-click adventure developed by the creators of the Cube Escape & Rusty Lake series.
About the company: Rusty Lake
Rusty Lake is an award winning indie game studio based in Amsterdam. They are known for their praised Cube Escape series and Rusty Lake premium titles such as Rusty Lake Hotel, Roots, Paradise, The White Door and The Past Within.
Logos
Company Logos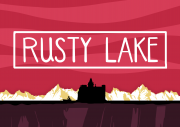 Game Logos