Press Contact
Contact Name: Zhenghua (Z) Yang
E-Mail: Press@serenityforge.com
Link to request keys: Email: Marketing@serenityforge.com

About the game: Arcadian Atlas
Arcadian Atlas is a 2D isometric tactical role-playing game about the choices people make in pursuit of the things they love and the havoc it wreaks on a kingdom.

Play as two lovers brought together by war and torn between the queen they've sworn fealty to and the charismatic illegitimate daughter who's risen up to take back a throne denied her—civil war threatening to engulf the destitute and desperate as battle lines are drawn and swords unsheathed.
About the company: Twin Otter Studios
Started in 2015 by siblings Taylor & Becca Bair, and with help from Patrick Brand and Mortiz P.G. Katz, Twin Otter Studios is an indie game developer working on their dream project, Arcadian Atlas.
Logos
Company Logos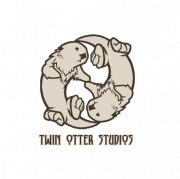 Publisher Logos
Game Logos