Press Contact
Contact Name: Stéphanie Beaudoin
E-Mail: press@dearvillagers.com
Link to request keys: press@dearvillagers.com
Developer PressKit: https://press.dearvillagers.com/terra-memoria/
About the game: Terra Memoria
A shortage of magic crystals and the sudden awakening of ancient robots leads six new friends on an incredible investigation across Terra – a cozy and fantastic world that combines 3D and pixel art.
About the company: La Moutarde
La Moutarde is an indie games studio, making games with the community, passion, and love. Their first game, Old School Musical, was released in 2018 on Nintendo Switch and PC.
Logos
Company Logos
Publisher Logos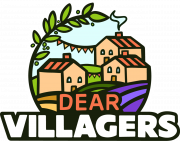 Game Logos