Press Contact
Contact Name: Muffin Xu
E-Mail: muffin.xu@spiralupgames.com
Link to request keys: muffin.xu@spiralupgames.com
Developer PressKit: https://drive.google.com/drive/folders/1AoWv5z4EV9eEe4bvxPSB8Af64Xv4z0hd?usp=drive_link
About the game: Wandering Sword
Wandering Sword is a Wuxia-style pixel RPG. The player will play as a young man from Liao City in the Outer Lands who is accidentally involved in a feud between two rival sects and poisoned with the Frozen Toad. He is fortunate enough to have Qingxu, Sect Leader of Wudang, coming to his aid and saving his life. From there, you dream to become a great warrior and enter the stage of the Central Plains. Your choices will change the entire story of the martial arts world. Befriend and interact with all sorts of characters in the game, and even change their destiny!
About the company: The Swordman Studio
We are a team from Shanghai, brought together by our love and passion for classic JRPGs and martial arts novels. Codename: Wandering Sword is our first game. We hope you will like it, and we expect to bring you a 3D pixel wuxia world adventure that is highly immersive and worth exploring!
Logos
Company Logos

Publisher Logos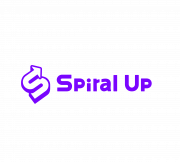 Game Logos