Press Contact
Contact Name: Ryan Brown
E-Mail: PR@superraregames.com
Developer PressKit: https://drive.google.com/drive/folders/1c2rPq0nRVDroP5-mT4672K9XcGprP5n8?usp=share_link
About the game: Tiny Terry's Turbo Trip
From the co-creator of Wuppo, Tiny Terry's Turbo Trip begins with a job application and ends with our titular character driving a taxi into outer space - as all great adventures do! Cult classic The Simpsons: Hit & Run meets indie darling A Short Hike in a beautiful blend of comedy, cartoonish hijinks, free exploration, and non-violent action that sees you seeking out collectibles and car upgrades to reach your ultimate goal: outer space and insta-fame!
About the company: snekflat
Lars (snekflat) likes making games with bizarre worlds and busy characters. Previously created the widely nominated small indie-hit: Wuppo.
Logos
Company Logos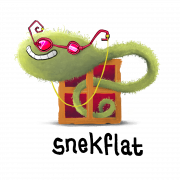 Publisher Logos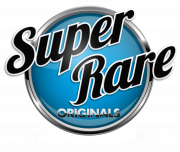 Game Logos