Press Contact
Contact Name: David Jaumandreu
E-Mail: djaumandreu@undercoders.com
Developer PressKit: https://www.undercoders.com/game/koa/
About the game: Koa and the Five Pirates of Mara
Join Koa and her best friend Napopo on an action-packed adventure through the islands of Mara! Outwit traps, manoeuvre dangerous environments, and explore a series of dazzlingly different landscapes on their quest to recover stolen pirate loot.
About the company: Undercoders
Undercoders is an independent videogame development studio located in Barcelona, Spain. Founded in late 2005 by 3 gaming enthusiastic university students, Undercoders has since been producing original, different and, most importantly, fun to play games on several platforms. With over 14 years of activity and more than 30 titles published, we're still thriving to create experiences that make players fall in love with.
Logos
Company Logos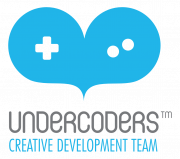 Game Logos