Press Contact
Contact Name: Azusa Kawamura
E-Mail: pr@phoenixx.ne.jp

About the game: The Strongest TOFU: fragile adventure
Be The TOFU, Be The Strong TOFU.
"The Strongest TOFU" is a soft side-scrolling physical action game that offers the best to-fu experience.
Embark on a hard adventure as Tofu to reach the legendary beanstalk.

Tofu can put its spirit into the game and save its power with the Charge.
Then, by releasing the charged power all at once, you can unleash a decisive Full power Smash.
Use the charge and smash to your advantage and overwhelm them!

.

...but be careful not to fall from a height. Tofu is fragile and crumbles easily.

Collect soybeans to handcraft the remaining tofu, and face the challenges again and again without giving up.
See with your own eyes how this hard and slippery adventure ends!
About the company: ZounoashiGames
https://www.zounoashi.com/
Logos
Company Logos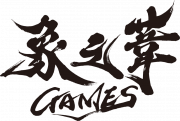 Game Logos