About the game: Cavern of Dreams
Embark on a magical quest as Fynn the dragon to rescue your unhatched siblings from the mysterious Cavern of Dreams in this N64-style 3D platformer. Gain new abilities, meet unique characters, solve puzzles, and beware of the mysterious villain.
About the company: Bynine Studio
Hi, i'm bynine! (he/him) Bynine Studio is where I lovingly craft games and art! Current project: N64 style 3d platformer Cavern of Dreams!
Logos
Publisher Logos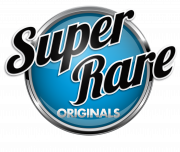 Game Logos