Press Contact
Contact Name: Ayelen Win
E-Mail: ayelen@ortenwasthecase.com
Link to request keys: ayelen@ortenwasthecase.com
Developer PressKit: https://drive.google.com/drive/folders/1QyGkAaxU4Ibt53qe7zx8mv3Z7D0YsHE9?usp=sharing
About the game: Orten Was The Case
Orten was the case is a single-player adventure/mystery/puzzle game set in a semi-open world, a Metroid(brainia). Control Ziggy who's stuck in a time loop and uncover millenia-old mysteries deep down below Orten, a fictional Swedish suburb. Players make their way through real-time cycles of 12 minutes. While Ziggy wakes up in the same place at the beginning of each cycle, you'll retain your knowledge – and in-game notes/timeline reveals – to help you better understand the forces affecting Orten.
About the company: Woodhill Interactive
Woodhill Interactive is a one man company that is spawned from Woodhill Studios, an artist collective from southern Stockholm, Sweden.
Logos
Company Logos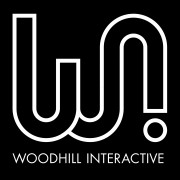 Game Logos