Press Contact
Contact Name: Katie Clark
E-Mail: katie.clark@fireshinegames.co.uk
Link to request keys: https://fireshinegames.co.uk/contact-us/
Developer PressKit: https://www.dropbox.com/scl/fo/71rwvmr2k23nds79xekc6/h?dl=0&rlkey=kzi0zqqrzyol54c4hq7my6p47
About the game: REKA
Start your life as an apprentice witch to the legendary Baba Jaga and venture across a mysterious, natural landscape with your companion, chicken-legged cottage. Develop your magical powers, customise your home, craft potions, help or hinder villagers find your way in the world!
About the company: Emberstorm Entertainment
REKA is the debut title of Berlin-based indie game studio Emberstorm Entertainment. Founded in 2020, the team's goal is to make unique and immersive games with a focus on atmosphere and artistic craftsmanship.
Logos
Company Logos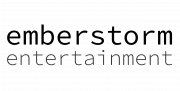 Publisher Logos
Game Logos