Press Contact
Contact Name: David Dunham
E-Mail: david@a-sharp.com
Developer PressKit: https://sixages.com/press2.html
About the game: Six Ages 2: Lights Going Out
Life after myths. Death, disaster, despair. A standalone survival-storybook combining interactive fiction and turn-based strategy. The world is ending, and your small clan's survival depends on how you manage its relationship with the remaining gods and their followers.
About the company: A Sharp, LLC
A Sharp, LLC is a small software development house, located in Tacoma.
Logos
Company Logos

Publisher Logos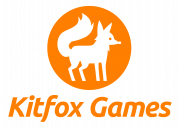 Game Logos