Press Contact
Contact Name: Sean Campbell
E-Mail: sean.campbell@fireshinegames.co.uk
Link to request keys: sean.campbell@fireshinegames.co.uk
Developer PressKit: https://soldout.sharepoint.com/:f:/s/FireshineGamesProjects/EmXMWkzwOX5HgnIjxNKQ6H8B7LG-By0LP_wQz6jGTwp2Jg?e=pCFrqM
About the game: These Doomed Isles
Harvest cards to raise land from the sea, build settlements for your followers and rain fire upon waves of invaders in this survival city-builder with roguelike deckbuilding mechanics. Choose from 3 gods with unique cards, playstyles and abilities to lead their civilisations to victory!
About the company: Triplevision Games
At Fireshine Games, we discover hidden gems and showcase them to players across the world. We publish quirky and memorable indie games, giving partners complete creative freedom to bring their visions to life!
Logos
Company Logos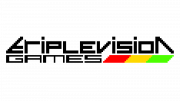 Publisher Logos

Game Logos