Press Contact
Contact Name: George Mamakous
E-Mail: pr@3drealms.com
Link to request keys: pr@3drealms.com
Developer PressKit: https://drive.google.com/drive/folders/1OiF2CXTjbDxpZ4nA4qdU14m46NcvYwxl
About the game: Phantom Fury
Shelly "Bombshell" Harrison is back in this highly interactive mix of first person action and road movie adventure. Embark on an adrenaline-fueled journey around the USA. Use an enormous arsenal of weapons and skills to battle treacherous soldiers and vile mutants, all while trying to save mankind.
About the company: Slipgate Ironworks
3D REALMS is a household name carrying a 30 year legacy. Now, we're back and redefining AAA with Action, Attitude and Adrenaline.
Logos
Company Logos
Publisher Logos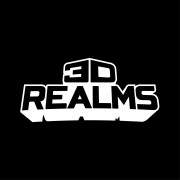 Game Logos