Gestalt: Steam & Cinder

by Metamorphosis Games
About the game: Gestalt: Steam & Cinder
Inspired by 16 and 32-bit classics, Gestalt: Steam & Cinder fuses tight 2D platforming and exhilarating combat with an engrossing, twist-laden narrative in a stunningly handcrafted steampunk world.

Join Aletheia and a vibrant cast of characters as they race to discover the secrets of the Steam City of Canaan. Clobber armies of Clockwork golems and hunt horrors that slither through depths once forgotten. Thwart the twisted schemes of Canaan's corrupt overseers, the nefarious Comitium. Fight for mankind's survival and reveal the dark and dangerous truths riveted into the very foundations of the Steam City.

Step into the shoes of Aletheia and tread the path of the Soldner, an elite mercenary of Irkalla who lives one job at a time. Take up the sword and gun, combining a slew of melee combos and deadly gunplay in staggering feats of skill that will leave your enemies reeling.

Chase down a frenzied mutant charging through the grimy stalls of the Irkallan Black Market, leap across the molten pools blazing in the eternal furnace of Fornax, and fight off hordes of blood-drunk Raiders that prowl the fathomless depths of the Scrap Sea in search of their malignant god.

Canaan is vast, and inside its swirling steam lie innumerable mysteries waiting to be unraveled. After a routine job goes awry, Aletheia sets out on an epic journey to uncover ancient enigmas threatening the very foundations of the Steam City. Challenge powerful new rivals and catch up with old friends as you carve your path through Canaan. Take on side jobs to earn a bit of extra scrap and delve into a history lost to the vagaries of time.

About the company: Metamorphosis Games
Logos
Company Logos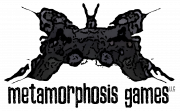 Publisher Logos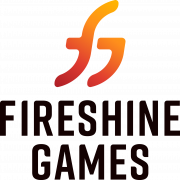 Game Logos