Press Contact
Contact Name: George Mamakous
E-Mail: pr@3drealms.com
Link to request keys: pr@3drealms.com
Developer PressKit: https://drive.google.com/drive/folders/148Tv6KvBn_CKB73d9342TUpGvslxx9-G?usp=sharing
About the game: Ion Fury Aftershock
Shelly is back in this new expansion to Ion Fury! Hunt down Dr. Heskel once again and mow through new enemies with more weapons, levels and even a plasma rocket-shooting hoverbike.
About the company: Voidpoint
3D REALMS is a household name carrying a 30 year legacy. Now, we're back and redefining AAA with Action, Attitude and Adrenaline.
Logos
Company Logos

Publisher Logos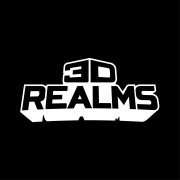 Game Logos