Press Contact
Contact Name: Chucklefish
E-Mail: press@chucklefish.org
Link to request keys: press@chucklefish.org
Developer PressKit: https://chucklefish.org/presskit/
About the game: Wargroove 2
Wargroove is back! Embark on an all-new adventure, filled with unlikely friendships, unknown adversaries, and ugly revenge plots. Wage war against your foes with a cast of new Commanders and utilise their new tiered 'groove' ability system to sway the fight in your favour. Design and share maps, cutscenes, and campaigns with easy-to-use editors and in-depth customization tools.
About the company: Robotality & Chucklefish
Chucklefish (Wargroove, Starbound) and Robotality (Pathway, Halfway) have partnered up to create a sequel to Wargroove! After partnering up to publish Halfway and Pathway, Chucklefish are excited to bring in Robotality's expertise in the strategy genre and their shared love of pixel art to bring fans Wargroove 2!
Logos
Company Logos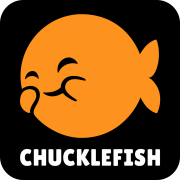 Game Logos