Press Contact
Contact Name: Sebastian Bulas
E-Mail: info@threaks.com
Link to request keys: info@threaks.com
Developer PressKit: https://drive.google.com/drive/folders/18Ty8N03lJRf2E1CCbaI_XjpPloEhROEz
About the game: Battle Planet - Judgement Day
Battle Planet - Judgement Day is a planetary rogue-lite top-down shooter. You are one of the universe's 3 most wanted criminals on the run, fighting your way through hordes of aliens, military and police units. There is only one way to reclaim your freedom - destroy them all...
About the company: Threaks
THREAKS is an award winning game studio from Hamburg, Germany founded in 2009.
We work on games that we love for pc, consoles and mobile as well as AR & VR.
Logos
Company Logos

Publisher Logos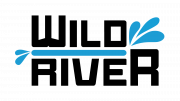 Game Logos