Orbital Bullet

by SmokeStab
Press Contact
Contact Name: Yves Masullo
E-Mail: yves@smokestab.com

About the game: Orbital Bullet
Orbital Bullet is a fast paced 360° action platformer with rogue-lite elements in which you travel through a suppressed dystopian universe and fight as a last resort for the freedom of your home. You have to become a master of the 360° combat in order to beat the game while there a numerous dangerous planets and permadeath await you on your journey. The unique combat approach makes new enemy, level and game designs possible you haven't seen before so be prepared!
About the company: SmokeStab
SmokeStab is a Indie Studio based in Germany, which sets it's focus on juicy gameplay and an engaging player experience. It was founded 2018 by Yves Masullo and Robin Mächtel.
Logos
Company Logos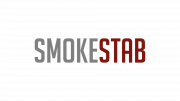 Game Logos